Interested in renting a suit or tuxedo for an upcoming wedding, prom, or other formal events? J. Robert's partners with DuBois Formal Wear to bring you the latest styles of tuxedo and suit rentals for any occasion. We pride ourselves on excellent service that ensures a hassle-free experience. Our staff will help you look and feel your best.
Need to get measured? No appointment is necessary. Stop in at any of our three locations to get measured and view the selection of tuxedo styles available.
Not sure whether to rent or buy a tux or suit for your event? Read through our frequently asked questions on the tuxedo rentals and the rental process at J. Robert's to learn more and determine if renting or buying is the best option for you. We can help you with either. Have other questions? Stop in any of our stores or give us a call.
Already know your measurements? Submit your measurements using the tuxedo rental form below to start the process before you even step into one of our three locations!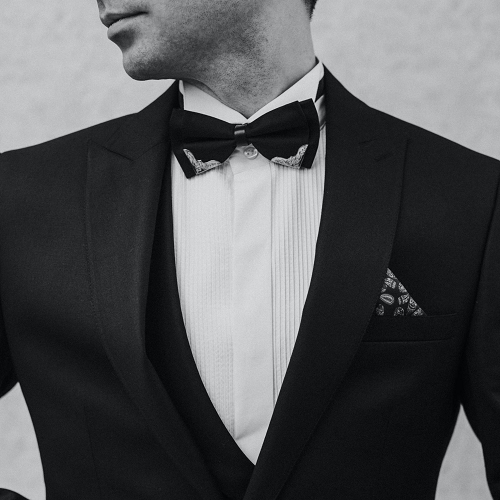 Submit measurements for a rental tuxedo.